On the work itself …
---
IMPRESSIONS is a debut collection, a treatise, an investigation, a compilation of letters/essays on Childhood, Nature and Arts by Ameya D. Pandit.
From the Author
Writing affords me a solace. I write because I must. I write because I have something to say. The origins of this work are fluid, they can be tracked down to a necessity, a need to express a feeling that I can objectify in a thought. I believe that stronger the feeling, more genuine is the content. I strive to do just that; recall a feeling, be in the company of those who can, and then express it in a short letter, an essay or a poem. The letters found here are just that; they originate from that first feeling. They do not follow any particular order, like a book of poems, you can pick anyone and reflect on it.
A slow, deliberate read along with the reading of the introductions will prepare and set the theme—a sip at a time.
Awards
The book has been a Book Award finalist in the Eric Hoffer Awards for the year 2022.
---
About the Book
The short letters in this book are the narration of many things felt. All the letters curated here are an extension of all those things that were naturally felt. In today's time and age, as the world divides itself, these letters attempt to unify it, portray the commonality in each of us, and provides any thoughtful reader, an elevation, an escape into a world of ideas—one of objectivity, of purity, and of individuality. This is Pandit's first book, a selection of letters from the remains of his file, his inquiry, his study in the magnificence that lives in and around us, of those in plain sight—in the child, the nature, or the art. The short letters in this book endeavor to highlight the brilliance of these most basic forms.
It's a quest, so it's by no means finished.
---
Book Details
ISBN-13: 978-1737104513 (hardcover)
ISBN-13: 978-1737104506 (paperback)

Availability: Local bookstores, or popular websites like Amazon, and B&N.

Distribution Channel (for bookstores, libraries): INGRAM
Please click on the links below for every review for the full review text.
---
Editorial Reviews
"As debut collections go, Impressions is a clear literary winner."
Midwest Book Review
"In distinct style, Impressions considers the small yet profound daily experiences many of us tend to dismiss."
booklife REVIEWS
" … Pandit combines his training and profession in science with a passion for art and philosophy, right and left brain joined with heart, all connected to eyes that see the world with exquisite clarity."
Larry W. Moore, Publisher, Broadstone Books
---
Readers Reviews
"Impressions: Short Letters has romanticized my life, and it has changed my perspective forever."
Readers Favorite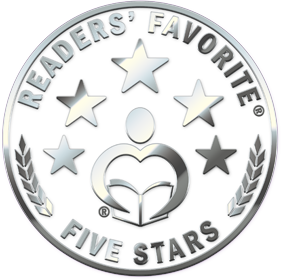 ---
Events
Past
Warwicks La Jolla, Weekend with Locals, Book signing, October 2021
Bay Books Coronado, Book signing, November 2021
San Diego Poetry Association (SDPA), Annual gathering April 2022, Selected works, On FatherHood
Poets and Writers Underground, Jun 22 @ Amplified Ale Works, East Village
La Jolla Public Library, Writers Meet, July 2022
Mission Hills, Writers Meet, August 2022
San Diego County Library, September 2022
Upcoming
San Diego Public Library/Friends of the Library, Winter 2023
---
About the Author
Ameya Dilip Pandit is an engineer by trade. His work spans across all the layers of a complex software system. While his profession deals with the physical aspects of the world, his writings strive to investigate the finer aspects of life. His journals is his escape, the remains of which he compiles from time to time into a more condensed essay, a poem, a letter as such.
For him art remains the source of truth, and science the means to understand it.
You can drop a line at: impressions.short.letters@gmail.com